Bipal Psittacidae is a soft (moist) egg food that is much more granulated than other egg foods on the market, guaranteeing that it will be more readily eaten by psittacidae.
Top quality natural ingredients with vitamins, minerals, probiotics, amino acids and a high protein value (19%) are used in the manufacturing process.
Bipal Psittacidae is especially suitable for the breeding season as a basic food that increases the defences of small psittacidae such as cockatiels, grey-headed lovebird, other lovebirds and parrots. It also provides beautiful and dense plumage, which is essential during the moulting, reproduction and rest season.
Bipal Psittacidae has been tested by numerous lovebird breeders from different countries such as Spain, Belgium and France.
Benefits:
Increased defences.
Provides proper digestion.
Healthy and strong specimens.
Beautiful, dense plumage.
Readily eaten by psittacidae.
Summary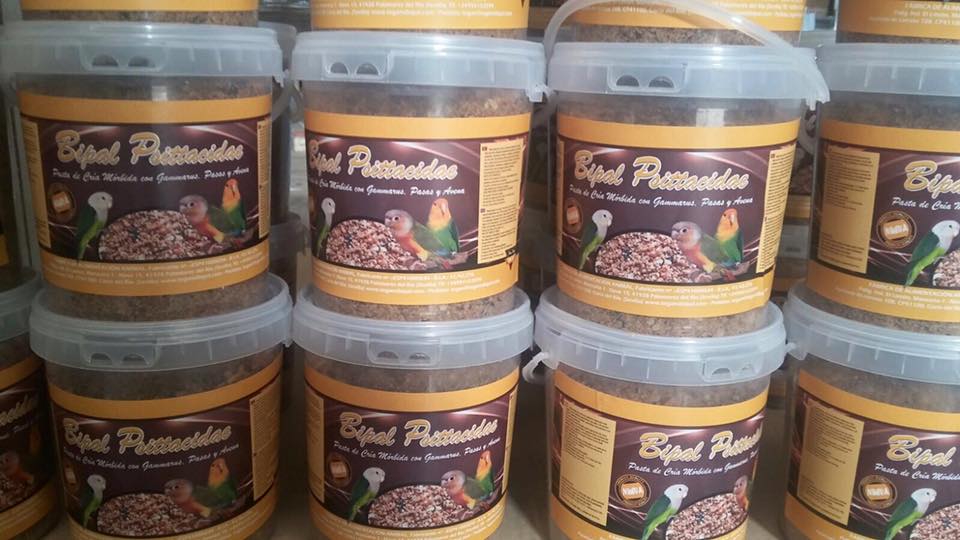 Author Rating





Brand Name
Product Name
Pasta de cría para agapornis Bipal Psittacidae
Price
Product Availability