Bipal Power, breeding paste for small parrots
BIPAL POWER is a nutritional complement for breeding small parrots (Psittacidae family,) made from only the finest premium ingredients.
BIPAL POWER is an ideal nutritional supplement for breeding pairs, as only selected ingredients are used, enriched with vitamins, minerals, probiotics, amino acids and a high protein content (17.5%). BIPAL POWER breeding paste is based on a special and complex manufacturing process, designed to yield ideal pellets for small psittacine, such as nymphs, lovebirds and parakeets.
BIPAL POWER increases the defenses of small parrots, constituting an excellent complement to their diet, especially in periods of greater energy demand, such as during molting and reproduction, providing a beautiful, dense and healthy plumage.
How to use:
POWER BIPAL should make up a quarter of daily nutritional intake. Simply place it, as is, in a trough available to the birds.
During nesting: Daily.
During inactive periods: Four times per week.
Summary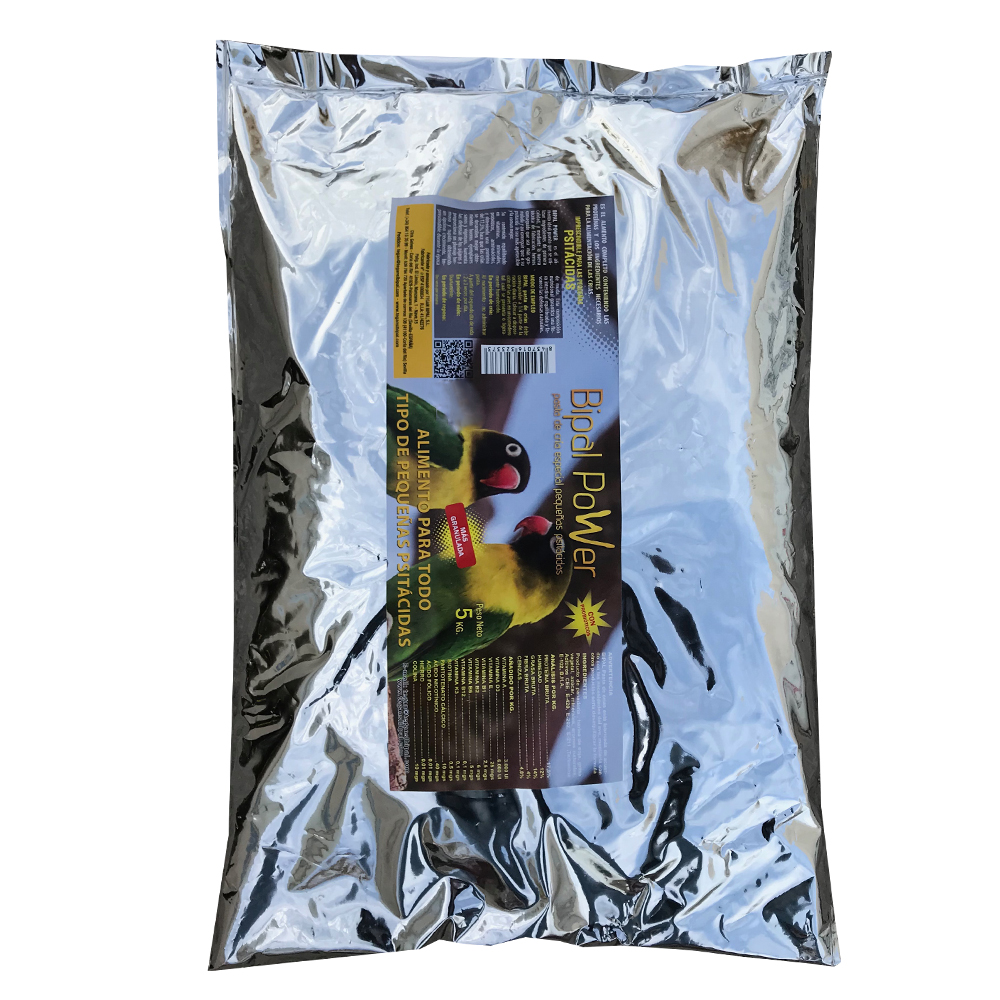 Author Rating





Brand Name
Product Name
Pasta de cría para agapornis Bipal Power
Price
Product Availability