BIPAL TOTAL is a natural, biological, vitamin, mineral product with amino acids necessary for the health of your pigeons.
Wild pigeons take from nature all the substances necessary for their life. However, for pigeons in captivity it is essential to provide them these elements in a balanced complex such as BIPAL FORTE so they have the correct nourishment.
BIPAL FORTE is a biological, vitamin and mineral product, therefore besides providing vitamins and minerals like other products on the market, it has a strong and effective regulator of the digestive system that increases the defences of the body
Derby that uses Bipal Forte Messenger:
With BIPAL FORTE you will:
Improve resistance in competitions
Terminate the deficiency-related diseases that the majority of birds in captivity currently suffer and that the breeder does not detect.
Rapid moulting, with the new feathers coming in long, strong, dense and with vigour.
The chicks hatch and grow strong and vigorous.
Approximately 20% more chicks.
Eliminate the digestive disorders, therefore, the food diarrhoeas (soft excrements).
Greater resistance to disease since it strengthens the body's defences. Save considerably on medicines.
Improve the fertility of the parents.
The pigeons stop eating their own excrements (beginning of a large part of the infections).
Summary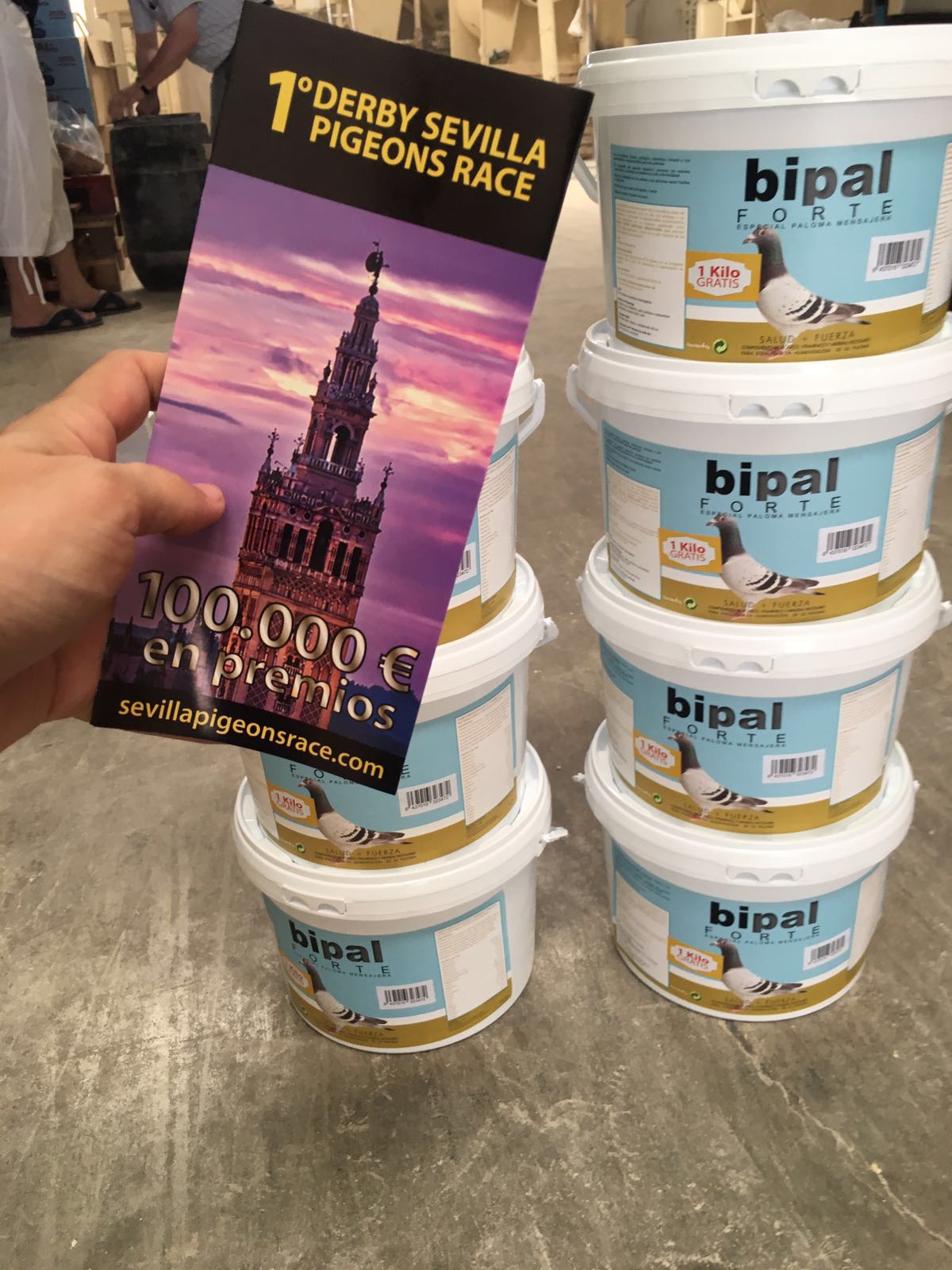 Author Rating





Brand Name
Product Name
Bipal Forte palomas mensajeras
Price
Product Availability